Istanbul, Turkey – Rest day!
28 July 2014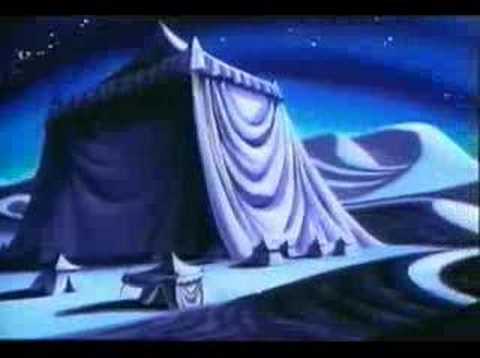 If you've been paying attention, you'll remember how we commented on the fact that every village in Romania has such a well maintained church; well, Turkey has exactly the same, except that instead of steeples on churches, they're beautiful minarets attached to spectacular Mosques.
Our hostel was a stone's throw away from Hagia Sofia and the Blue Mosque, the two most famous buildings in Istanbul – this definitely had its perks; but one major downfall was getting there in Stan!
Our GPS is most definitely has its own agenda or may have been tampered with by the Adventurists to throw a little chaos in the mix.  Or perhaps little Tom Tom is just a kindred spirit to taking the route less taken or forging a path where there is none (e.g. "In 100 m take the next left" – halfway up the Transfagarasan pass with cliff one side rock face on the other). The manufacturer is quite transparent in their declaration that their mapping of Turkey was not the most current! Understatement of the week! The GPS didn't seem to differentiate between tram lines, pedestrian paths, market streets, one ways, or buildings. Driving through old town Istanbul 9 pm on the last night of Ramadan, a Saturday night, dodging trams, tourists and street vendors turned into quite a challenge! Susan quickly got into the swing of things and adopted the Turkish style of driving with a healthy disregard for the rules of the road. We bounced down the tram lines following the trams and taxis, all the while dodging pedestrians and street vendors and gaining some funny looks, with more than a couple of people pausing to take a photo! Eventually we had to park in a, uuuh, park (that must be where parks get their name from), and Jess and Rich walked on foot to the Hostel, checked in, found a decent map and a legal-ish route to the hostel and guided JP and Susanne to a parking close to the hostel.
Stan in central Istanbul. His petite size made it easy to maneuver around the tight streets
The first stop was The Sultan Ahmed Mosque or more commonly known the Blue Mosque for the blue tiles adorning the walls of its interior. Built from 1609 to 1616, the Mosque is spectacular, both from the inside and the outside. The outside is impressive with its massive main dome, six minarets, and eight secondary domes. Apparently the design is the culmination of two centuries of Ottoman mosque development and it certainly shows.
The interior of the mosque is lined with more than 20,000 handmade ceramic tiles and 200 stained glass windows with intricate designs. The floors are covered with carpets, which are donated by the faithful and are regularly replaced as they wear out.
Men and women are required to dress respectfully, and both sexes are required to cover their legs and remove their shoes when entering the mosque, and women are required to cover their shoulders and heads. There was a really great display on Islam and its apparent that the world suffers from a gross misunderstanding of the various religions! The Turks do a great job of blending eastern and western cultures in a respectful way and we were generally impressed at how modern and progressive Turkey is.
To facilitate the visit, the team picked up a guide. Deniz was great and happily showed us around the mosque, which was then followed by the obligatory stop at his brother's ceramic shop, and then the lengthy stop at his family carpet shop. Rich gapped it out of there pretty quick, and in a sufficiently grumpy mood from looking at carpets, set himself the task of trying to extract the last of Jess's visas from The Visa Machine, our agents in London who had assisted in sorting out our various visas, however Jess was still outstanding her Azerbaijan and Uzbekistan visas.
Once Jess and JP had extricated themselves from the carpet shop, the next stop was Topkapi Palace, home of the Ottoman sultans for approximately 400 years (1465 – 1856) of their 624-year reign.
It was sweltering hot, and the place was packed. We tried to take refuge on some comfy looking lawn in the shade in the garden, but were shepherded off at gunpoint – these Turks take their gardening seriously! The only way you could get onto the lawn was to pose for a picture with the guard!
We duly made our way into the palace – clearly this place was fit for the Sultans, and there was no denying the fact that a serious empire was ruled from here. The view over Istanbul was awesome; what a privilege for a city to have such rich history and for us to experience part of it! We wondered which of our modern creations would be visited by tourists in 600 years' time…
Unfortunately Sofia Mosque, just up the Hippodrome, was closed, but some shameless tourism shots were taken! JP and Rich pretended they were horses and raced around the former hippodrome until they got tired after about 15 seconds of galloping. For those of you not fluent in Latin, hippo = horse and drome = arena (or something like that!). They also found the Obelisk and Rich finally clicked on where Obelix from Asterix and Obelix gets his name from…
Chuffed at completing a solid sweltering day of sightseeing, it was time for a beer and to find some of the other teams located in Istanbul. Through some cunning Facebooking, everyone eventually congregated on Taksem Square, a vibey part of town about a 10 minute taxi drive away, with streets lines with top label shops and side alleys filled with a variety of bars, lousy restaurants and pumping clubs. It was truly excellent to catch up with teams that we had last seen either in London or Czech Republic and exchange stories and catch up on news and hear what routes everyone is planning on taking.  Stan had entered the annals of fame (or infamy) with the story of being towed by a smart car! A rather late finish inevitably meant a late start the next day, which entailed a 750 km drive (12 hours in Stan!) to Samsun on the Black Sea coast. Here we go again!